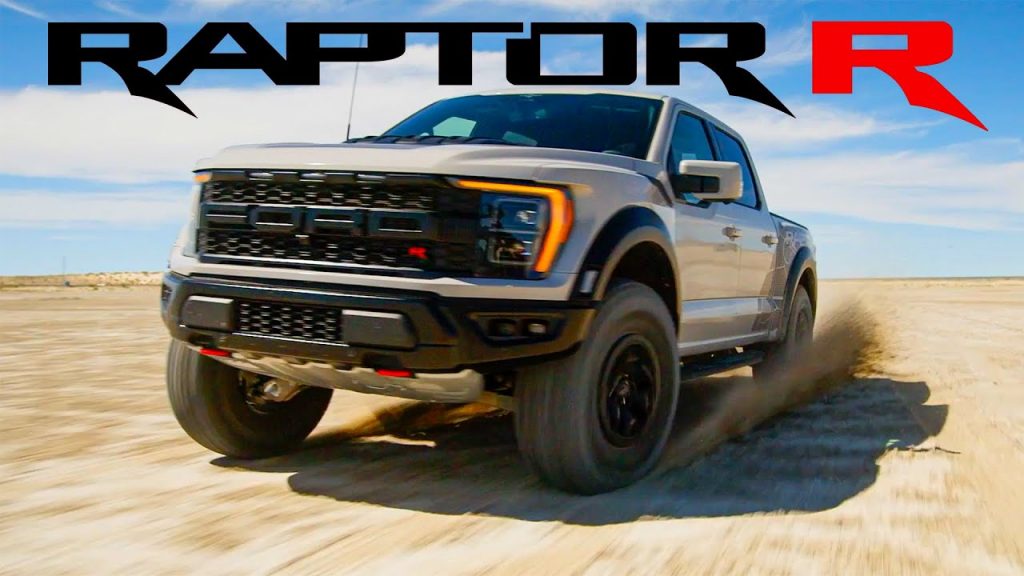 ---
ABOUT RAPTOR R ASSAULT
---
Driving Day: Lots of seat time!
Raptor Assault will deliver excitement, training and thrills to Raptor owners. The new Raptor R is an incredible truck and our facility is the perfect venue to demonstrate just what it can do off-road. Our professional instructors can help anyone take their driving expertise to the next level, whether a beginner or an experienced off-roader.
The Raptor Assault provides owners with a full immersion into the performance and handling characteristics of the Ford F-150 Raptor R, in a controlled environment with professional instruction. The extensive course time includes diverse challenging terrain, and teaches fundamental off-roading skills, and also focuses on the particular dynamics of the Raptor R, such as the truck's six driving modes. The goal is to establish the performance capabilities of the owners' trucks and to improve their driving skills – all while having fun.
DAILY ACTIVITY SCHEDULE
Reception Dinner hosted by Ford Performance Racing School
Classroom session (approximately 50 minutes)
Drive mode handling course
Rock crawl hill ascent/hill descent and sidehill exercises
Raptor caravan to Trailhead
Trail ride through a variety of terrains to lunch
On trail hill climb/hill descent section
Jump exercise
Baja off-road course
Graduation (4:00pm – 4:15pm)
WELCOME RECEPTION
Raptor Assault begins with the evening reception at 5:30 pm MST, in the Ford Performance Racing School Welcome Center. This evening Reception ends at 7:00 pm, MST.
DRIVING DAY
Beginning the next morning after the Welcome Reception, you'll start your off-road driving day at 8:30 am MT (check-in 8:00 am MT) at the Ford Performance Racing School Welcome Center.
INCREDIBLE UTAH LOCATION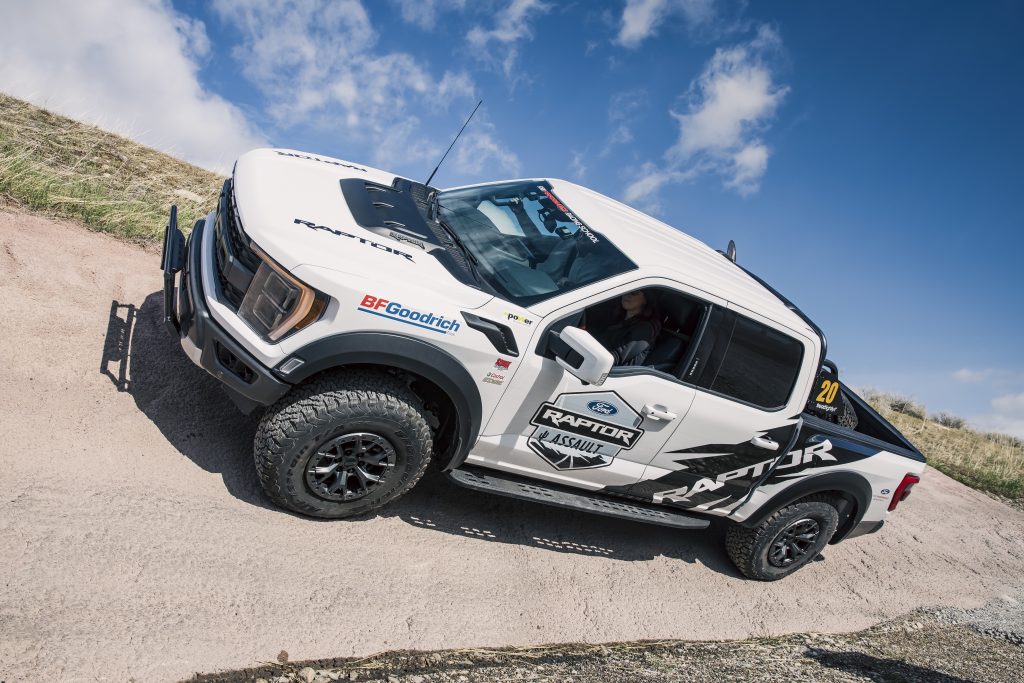 Raptor Assault takes place in the classroom and off-road with terrain and majestic views commonplace in Utah.
Raptor Assault takes place at the Ford Performance Racing School in the Tooele Valley, Utah. The School is surrounded by beautiful views thanks to the majestic Stansbury mountains to the west, the beautiful Qquirrh mountains to the east and the Great Salt Lake to the north.
The off-road course is located in the Tooele Valley and travels over wide open high-desert terrain commonplace to northern Utah. The soil is comprised of rock, clay and sand. This surface has been deposited in the valley from the mountains, and the lake, over the millennia. These natural features create a mix of challenges suitable for drivers of all ability levels. The off-road course is a controlled environment — it's ideal for learning and practicing basic skills — it's a course where participants can have a fun exciting experience!
---
UPGRADE OPTIONS
---
ROAD-KEEPER HD VIDEO
Raptor Assault has partnered with Road-Keeper to ensure all trucks are fitted with an HD video recording system so that you can share your experience with friends and family. Click the button below for more information.
---
EVENING RECEPTION GUEST (NON-DRIVING)
Your Evening Reception Guest will join you in attending the dinner and reception at Ford Performance Racing School Welcome Center the evening before your Raptor Assault driving day.
Evening Reception Guest Features & Policies:
Guest joins you in attending the evening reception dinner the night before Raptor Assault. Age restrictions – 14 years old minimum
Guest may not attend any of the next day's activities during Raptor Assault
Limit two Guests per Raptor participant
Guest does not drive, and may not attend or participate in the Raptor Assault driving day
We cannot make exceptions to this policy due to liability and logistical reasons
No refunds are allowed for Evening Reception Guests (due to catering costs).
COST PER PERSON: $50
limit 2 guests per main Raptor Assault attendee
---
Performance Partners
Official Partners of Raptor Assault
---